Education.
In
"Change is the end result of true learning." - Leo Buscaglia
BRAND GUIDELINES / BRAND IDENTITY / BRAND STRATEGY / LAUNCH STRATEGY
Founded in 1988 by Patriarch Ignatius IV, the University of Balamand is one of the top 5, most respectable high-quality higher-education institutions in Lebanon.
Offering up to 69 majors and welcoming students and faculty from all over the world, this forward-thinking institution promotes creative thinking and constructive interaction to empower both scholars and graduates to reach new knowledge heights and lead by example through a hands-on educational approach that builds on practical learning.
Brand Guidelines / Brand Identity / Brand Strategy / Launch Strategy
The importance of knowledge
Balamand believes in the role of knowledge in progress. As such, it strives to graduate well-rounded critical thinkers and active citizens through the adoption of an Education through Doing (SEED) model which teaches students the importance of teamwork, the necessity of having effective communication skills, various conflict resolution techniques and the principle of citizenship.
Our four core values help us tell our story: who we are, where we come from, what inspires us and why being part of the UOB community would be an added value to any individual in the process of paving the way for future success.
The faculties found in the University are separated with different colors coding taken from the secondary palette, such as the Purple for the Faculty of Health Sciences, Green for Engineering and Orange for Arts & Science.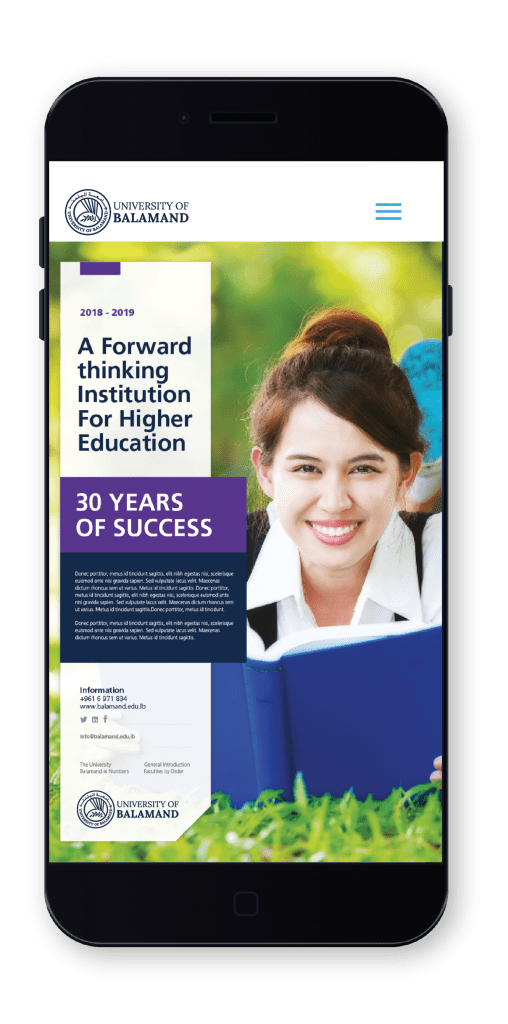 Our tone of voice defines the way we communicate with our students and target audience.
A distinctive and consistent tone of voice helps us tell the world who we are. It builds recognition and brings understanding of the programs offered by the university.
There are some values that should be consistent in our tone-of-voice.
BRAND GUIDELINES / BRAND IDENTITY / BRAND STRATEGY / LAUNCH STRATEGY
A brand identity that speaks to
the community
In the heart of the University of Balamand,
El-Koura, Lebanon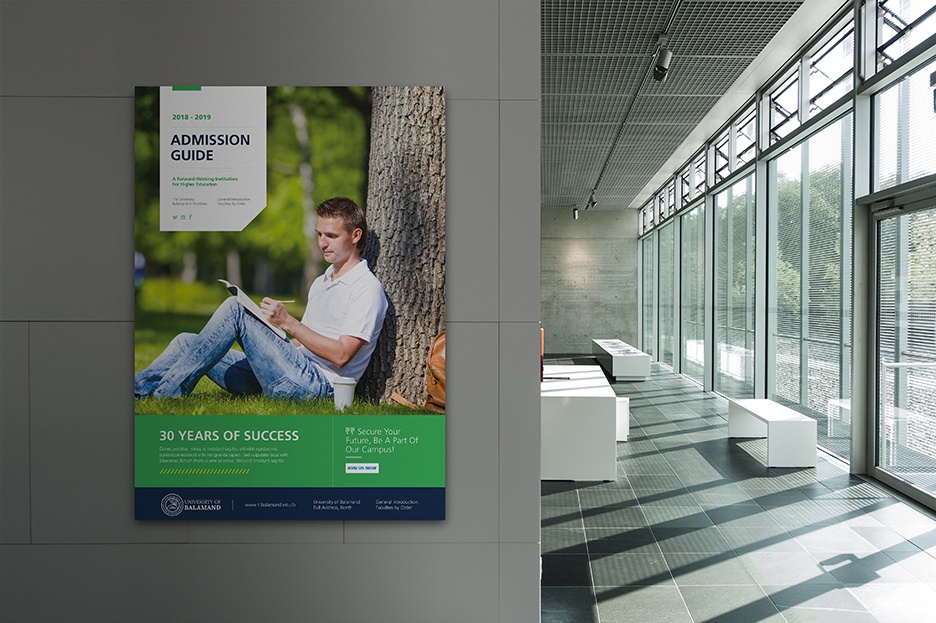 BRAND GUIDELINES / BRAND IDENTITY / BRAND STRATEGY / LAUNCH STRATEGY
Other Educational Clients
Check out other case studies..
Visit Us




Dbayeh seaside road, Block A Business Area, Siwar center, Dbayeh, Lebanon
Douze Degres. All Rights Reserved 2020 ©